Insight Actors Studio || News & Events
2020 SESSIONS
Want to learn more about our teachers?
Click here for details: OUR TEAM
UPCOMING WORKSHOPS…
BUSINESS OF THE BIZ WORKSHOP
Please 

join

us on February 9th, 3:00-6:30 p.m.
The workshop will provide an overview of what it takes to become a professional actor in the Southeast market.  We will discuss getting an agent, appropriate networking with casting directors, head shots that reflect you well, and much more.  This workshop will also focus on financial planning for an acting career.
COST: $25
Please note: All proceeds go to the Insight Actors Studio Scholarship Fund. None of our guest speakers are compensated.  We are extremely grateful to them for sharing their valuable time and expertise.
This introduction to Insight Actors Studio is open to students of all ages. Anyone under the age of 18 must be accompanied by a parent or guardian. Spaces are limited. YOU MUST BE REGISTERED IN ADVANCE TO ATTEND THIS WORKSHOP!
GUEST SPEAKER:  Will be announcing our guest speaker soon!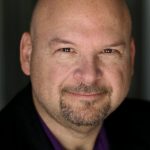 TEACHER: Cameron Lee joined the Goizueta Business School at Emory University as an adjunct faculty member in accounting in 2011. He is a certified public accountant. Prior to his arrival at Emory, Lee worked for 20 years in public accounting, and in the oil service and mortgage banking industries. At Washington Mutual, he served as a vice president, managing a variety of business functions, including acquisitions and integrations, technology finance, and capital investments. At Bank of America, he served as a vice president and financial control manager in the mortgage services group. He received his MBA from Texas A&M University and has a BBA in accounting from Eastern Michigan University. Cameron has embarked upon a second career as an actor, so he understands what it takes to put a great financial plan in place for an acting career!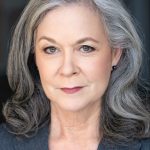 TEACHER: Elizabeth (Beth) Becka, IAS Owner and Director, has an MFA in Acting/Directing from UNCG and is a certified Instructor of the Meisner Approach to Acting as trained by Larry Silverberg. Beth was a private acting coach in Los Angeles for 8 years and she has taught for over 30 years both privately and in Theatre and Communication Studies at UNCW. Her career spans from directing or acting in over 40 theatrical productions from Off-Broadway in NYC and Regional Theatre to TV and film projects in Los Angeles and the Southeast. Beth has had recurring roles on THE HAUNTING OF HILL HOUSE, NASHVILLE and MATLOCK. Recent roles include a lead role in Hallmark's WEDDING AT GRACELAND, and supporting roles in OZARK, BLUFF CITY LAW, THE OUTSIDER, ROBBIE, JUST MERCY, VENOM, GOOD GIRLS, GREENLEAF, SIX, SECRETS AND LIES, FINDING CARTER, WHAT TO EXPECT WHEN YOU'RE EXPECTING, and WAR ROOM.  Beth was the pre-production and on-set acting coach for the following feature films: UNBROKEN: PATH TO REDEMPTION, WAR ROOM, LIKE ARROWS, OVERCOMER and for the NBC pilot, GAME OF SILENCE.  

Beth will join Cameron to teach this workshop, so it makes the perfect introduction to Insight.  For more information or to enroll, please email bbeckaias@gmail.com

PAST GUEST SPEAKERS:
Mark Fincannon, Casting Director
Ric Reitz, Actor, President SAG-AFTRA, Atlanta Local
Lyndie Greenwood, Actress
Jason Butler Harner, Actor
Eric Goins, Actor, SAG-AFTRA Board Member
Clayton Landey, Actor, SAG-AFTRA Board Member
Victor McCay, Actor
Olubajo Sonubi, Casting Director
Carole Kaboya, Casting Director
Damon Sumner, Standup Comic
Jacob Lawson, Agent at Privilege Talent
Corey Lawson, Agent at Privilege Talent

INSIGHT BECOMES TRUE ACTING INSTITUTE SISTER SCHOOL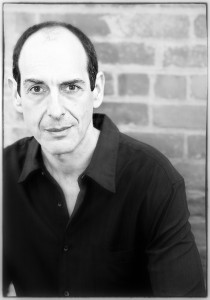 INSIGHT SCHOOL OF ACTING IN WILMINGTON, NC ANNOUNCES PARTNERSHIP WITH WORLD-RENOWNED MASTER MEISNER TEACHER AND AUTHOR, LARRY SILVERBERG 
Wilmington, NC—July 31, 2013—Wilmington North Carolina's Insight School of Acting welcomes renowned master Meisner teacher and author Larry Silverberg as he joins their teaching faculty and mentors their professional Meisner acting program — the only one of its kind in the region. "We are delighted to have Larry joining us. His expertise, mentoring and training will undoubtedly elevate the art of acting in our region. Larry is the most inspiring teacher I've ever encountered, and to have him partnering with us and teaching here is simply extraordinary," says owner Beth Becka. 
About his partnership with Insight School of Acting, Silverberg said: "Beth Becka has created a center for the craft of acting in Wilmington that is founded on the spirit of generosity, integrity and truth. Insight School of Acting is quickly becoming the premier institution for the training of actors in the Mid-Atlantic region and I am so proud to become a member of Beth's team!"
Silverberg is one of the world's foremost authorities on the Sanford Meisner technique of acting. He is a graduate of the Neighborhood Playhouse School of Theatre where he studied with legendary acting teacher, Sanford Meisner. He is the author of the internationally acclaimed four volume series, "The Sanford Meisner Approach: An Actors Workbook," "Loving To Audition," "The 7 Simple Truths of Acting for the Teen Actor" and "Meisner For Teens: A Life of True Acting."  His most recently released book, "True Acting Tips," is rapidly becoming a favorite on actors' bookshelves.
Silverberg is founder and director of The True Acting Institute and tours the world leading master classes for actors and directors in the Meisner technique. He will be bringing his world-class training to Insight School of Acting in August for a three-day workshop, Tackling the Text: the Heart and Soul of Character.  About his upcoming workshop, Silverberg stated, "My last visit to Insight School of Acting was such a thrill, and the work the actors did so powerful, that I am going back! I will be at Insight to teach a three-day scene study workshop beginning on Saturday, August 24th. We will be exploring the most human and vital elements of bringing the text to life. If you are anywhere on the east coast of the US, come join us!"
Insight School of Acting offers a program of study for actors of all experience levels and enrolls new students to their program three times a year— September, January, and April. Other workshops and classes are offered throughout the year. 
Please click on link below for Encore Magazine Story…
INSIGHT SCHOOL OF ACTING IN THE NEWS

Larry Silverberg Bio: 
Larry Silverberg is one of the world's foremost authorities on the Sanford Meisner technique of acting through his internationally acclaimed four volume series, "The Sanford Meisner Approach: An Actors Workbook," and his books, "Loving To Audition," "The 7 Simple Truths of Acting for the Teen Actor," and "Meisner For Teens: A Life of True Acting". Larry's newest book, "True Acting Tips" is now in the stores!
Larry is a graduate of the Neighborhood Playhouse School of Theatre where he studied with legendary acting teacher, Sanford Meisner. Since then, Larry has worked professionally as an actor and director across the United States and in Canada. Most recently, he received high praise from the New York Times for his performance as "Don" in Athol Fugard's "People Are Living There" at The Signature Theater in New York City, and he won the Seattle Critic's Association "Stellar Acting Award" for his portrayal of "Teach" in the Belltown Theatre Center production of "American Buffalo".
Larry is Founder and Director of The True Acting Institute, touring the world leading master classes for actors and directors in the Meisner technique. In the summers, at Willamette University in Salem, Oregon, Larry offers his "Summer Meisner Certificate Program" for actors, directors and acting teachers.
Larry has been very busy working throughout Europe, Canada, South America and the US, teaching his renowned professional actors' training program, "The Meisner Master Class" which he brings to universities, colleges and professional acting studios around the globe. Larry is also Artistic Director of True Acting Institute Europe, where he leads classes at the Brussels Playhouse in Belgium.
You can learn more about Larry on his website: www.trueactinginstitute.com
WECT NEWS STORY ~ Click on the link below to see Insight in the news…
    INSIGHT SCHOOL OF ACTING IN THE NEWS

UNCW Prof Expands Local Acting School ~ By Shelby Purvis, Staff Writer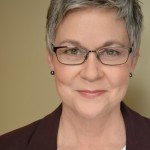 Over the decades Wilmington has earned a simple title: Hollywood East. Taking advantage of a growing population of actors, longtime  UNCW professor Beth Becka opened Insight School of Acting in November. After almost a full year in business, Becka is transforming her studio, growing her class size and living her dream of teaching performance.
When the school first started out in November, 2011, they only offered two classes and had about 14 students in all. Now, for the upcoming fall semester, Insight will have 50-60 students enrolled.
From "One Tree Hill" to "Matlock," from "Safe Haven" to "Iron Man 3," the TV shows and movies filmed here just keep coming, and so do the performers. Whether they're well-known or just starting out, actors flock to Wilmington, NC — Beth Becka included.
Becka has an extensive background in the world of performance. She performed off-Broadway in New York, pursued acting in LA, and even snagged a role in the 2012 film "What to Expect When You're Expecting" in a scene opposite Jennifer Lopez. Becka also has an academic background with an M.F.A. in acting and directing and a B.A. in communications and theatre.
But acting was never her ultimate goal. In fact, she's been teaching at UNCW for over 15 years.
"Even back when I was in college, what I really wanted to do was start a two-year conservatory of the arts," Becka said.
She got the idea to open up shop in August, 2011 when she realized there were many new film and TV projects coming into town that lots of beginning actors would be auditioning for.
"There really was no school in town, other than the occasional workshop and some private coaches in town – all of whom were excellent," Becka said. "But there was no ongoing acting program (outside of UNCW) for film and television."
So Becka came up with a business plan, started her search for instructors, raised the funds and had the doors opened that November.
At the moment, Insight offers an acting class for kids and teens, as well as three separate levels for adult students, depending on their level of experience. There are six instructors, including Becka, all of whom have extensive acting experience.
"Not only are we professionals who are extremely well educated, but we also love teaching and we love our students," Becka said.  She said that she believes students will be drawn to the school not only for their teachers but also because of their unique perspective on the acting business.
"One of the things that I want to make sure we do is teach that it's not about becoming rich and famous," Becka said. "It's about understanding that you've been given a gift and to use it with integrity. What we want to do is help people understand that acting is really about having a servant's heart. The best actors out there, the big names, are people that get this, that understand that it's not about me — it's about you."
Becka also said she encourages students not to be uncertain about an acting career because they think they're not glamorous enough.
"The perception is often that it's all about how beautiful we are, how wonderful we are, how white our teeth are and it's really not," Becka said. "There are real parts for real people who need to look like real people. So there's nothing wrong with being a real person with real talent who looks exactly your age, who has exactly your teeth, and all that sort of thing."
Insight instructor Nick Basta agreed that looks aren't everything.
"Actors gain confidence at Insight," he said. "That's really the core of acting — confidence. You have to know you're good. Or you'll die trying."
The ultimate goal is to transform the school into an accredited two-year conservatory of the arts. But Becka has no intention of the school competing with UNCW.
"I think it would be a great complement to what UNCW is doing, both in their theatre program and their film studies program," Becka said.
Insight instructor Anthony Reynolds agreed with Becka regarding Insight's relationship with UNCW.
"I feel that ISA offers a great complement of study to UNCW, for actors and directors," Reynolds said. "At ISA we delve into various aspects of script analysis, scene study, on-camera acting and the business of the business."
Katelyn Farrugia, a graduate of UNCW and now, a student at Insight, said that the school was much different from a university classroom.