Insight Actors Studio || Enrolling Now!
Want to learn more about our teachers?
Click here for details: OUR TEAM
Please note: Most of our classes are ongoing.  Please email bbeckaias@gmail.com for more information.
RICK ANDOSCA'S MEISNER TECHNIQUE CLASS


SUNDAYS 6:30-9:00 pm
COST: $175 per person/per month
Open to students aged 18 and up.  Spaces are limited.
CLASS DESCRIPTION: In this 8-week session, taught by Rick Andosca, students will find out through personal experience what the reality of doing is. This work is the heart of the Meisner Technique and amplifies the actor's own awareness, senses, instincts and heart. Students will progress from developing an organic access to themselves to a real, active awareness of others. The class will apply these skills to monologues and scene work.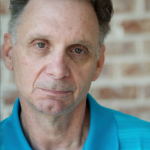 TEACHER: Rick Andosca has been an actor, theatre director and teacher for close to fifty years. As a stage actor, he has played over seventy roles in more than 1,000 performances and has directed over twenty Actors Equity Association productions from L.A. to N.Y.C.. Rick has appeared in more than twenty films and television shows and has worked with Elijah Wood, Gregory Hines, Carroll O'Conner, and David Morse, among others. He trained in the Meisner Technique with Robert X. Modica in N.Y.C. for eight years and studied at Leland Powers School of Radio/Television and Theatre in Boston.
Click here: Meet Rick Andosca.
BETH BECKA'S MEISNER TECHNIQUE FOR ADULTS
MONDAYS 7:00-9:30 p.m.
OR
TUESDAYS 7:00-9:30 p.m.
OR
WEDNESDAYS 11:00 a.m. – 1:30 p.m.
COST:  $175 per person/per month
Open to students age 18 and up. Spaces are limited.

This 8-week session will focus on the basics of the Meisner Technique. Students will develop a comprehensive set of "acting tools" to draw upon when approaching a role or a scene. We will explore trust, relaxation, focus, collaboration and imagination through the Meisner lens. From the foundational repetition work, to learning how to work off of your scene partner, through the extreme emotion of relationship and physical activity, this class will teach you how to be PRESENT and IN each moment. 
Effortless listening as the key to deeper availability, or as Larry Silverberg describes it, "listening with the ear of one's heart."
Bringing the actor's humanity to everything they do

Empowering the actor's expression of their authentic point of view

Getting the actor out of their head and back to their natural, organic impulses

Release from the internal critic and freeing the spontaneous self

Deepening the actor's access to their own emotional instrument in a healthy and organic manner

The reality of doing as the foundation for bringing vivid life to the actors work on stage or in front of the camera

The difference between acting as an art of "knowing" rather than one of "showing"
This class is appropriate for actors, aged 18 and up, at any level of acting experience. No prior Meisner training is required.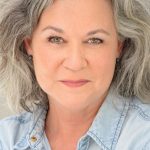 TEACHER: Elizabeth (Beth) Becka, IAS Owner and Director, has an MFA in Acting/Directing from UNCG and is a certified Instructor of the Meisner Approach to Acting as trained by Larry Silverberg. Beth was a private acting coach in Los Angeles for 8 years and she has taught for over 25 years both privately and in Theatre and Communication Studies at UNCW. Her career spans from directing or acting in over 40 theatrical productions from Off-Broadway in NYC and Regional Theatre to TV and film projects in Los Angeles and the Southeast. Beth has a recurring role on NASHVILLE. Recent supporting roles include GREENLEAF, SIX, SECRETS AND LIES, FINDING CARTER, WHAT TO EXPECT WHEN YOU'RE EXPECTING, SOMEBODY'S CHILD, and WAR ROOM.  Beth was the pre-production and on-set acting coach for the hit film WAR ROOM and for the NBC pilot, GAME OF SILENCE.  In younger days she had a recurring role on MATLOCK.
Click here: A conversation with Rick Andosca and Beth Becka.
ALICIA KELLEY'S FUNDAMENTALS OF ACTING FOR YOUTH – Ages 7-12
THURSDAYS 4:00-5:30 p.m.

COST: $125 per person/per month
Open to students aged 7-12. Spaces are limited.
CLASS DESCRIPTION:  This course is designed to help young artists find the freedom in authenticity, the power of imagination, the importance of storytelling and the joy in "playing professionally." Students will learn to listen, be in the moment and serve each other.  Students will learn fundamentals of acting and practice applying those to scene work, monologue work, and on camera work, including commercials.  Students will leave class with a solid scene and monologue chosen for their unique personalities.
ALICIA KELLEY'S MEISNER TECHNIQUE FOR TEENS – Ages 13-17
THURSDAYS 6:00-8:00 p.m

COST: $125 per person/per month
Open to students aged 13-17. Spaces are limited.

CLASS DESCRIPTION: This class will offer an introduction to the use of Repetition, the core foundation of Meisner technique. The technique teaches students how listen and reacting through a step-by-step series of exercises including repetition, independent activity and emotional preparation.  This step-by-step approach establishes a strong foundation for an acting method that is organic and healthy. At the beginning of each class, students will participate in physical exercises that aid in grounding and centering.  These are useful tools in creating a healthy environment for the actor as they explore their emotional truths. Walking away from this class your child will be a stronger actor and in addition will also be a more self-aware human being. We will teach your child how to use their emotions and imagination to "Live truthfully under imaginary circumstances."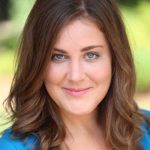 TEACHER: Alicia Kelley has an MFA in Acting from Regent University and a BA in Theatre Performance from Huntington University.  She has worked professionally on stage, in film, in television, and in commercials. Alicia has received two Irene Ryan Acting Nominations for acting, which have allowed her to compete and advance into the finals of the regional and national competition. She is grateful that her roots are in theatre, and is now actively pursuing film and television. Alicia loves working with young actors. She has been teaching, coaching and directing children and teens now for 8 years in a variety of mediums including film and television, commercials, theatre and musical theatre.
Click here:  Alicia talks about her Youth Classes.
MATT WALLACE'S ADULT IMPROV/COMEDY – INTRO LEVEL


FRIDAYS 7:00-9:00 p.m.



COST: $150 per person/per month
Open to students age 18 and up. Spaces are limited.
CLASS DESCRIPTION:  Discover your own unique brand of comedy in a fun, supportive environment. Students will overcome fears, and tune up their creative engines as they learn the basic rules of improv and what makes something funny. This class is sure to keep you on your toes and boost your confidence in auditioning, stage and on-camera work.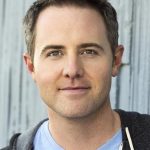 TEACHER: Matt Wallace is a Los Angeles trained actor and coach who has recently relocated to Atlanta. His acting career began as a teenager, when he toured the southeast performing stage plays during the summer months. After winning several awards (including "best actor" at the AISA statewide acting competition), Matt completed a BA in Communication Arts from Georgetown College with a specialization in Acting. From 2003 to 2016, Matt worked in Los Angeles as an actor, talent manager, on-set acting coach, and private acting coach where he helped launch the careers of actors like Malcolm David Kelly (Lost, GIgantic, MKTO), Austin North (I Didn't Do It), and Samantha Bailey (The Young and the Restless, Just Add Magic). He worked on-set as an acting coach on Nickelodeon's Nicky, Ricky, Dicky, and Dawn from 2014-2015.
Click here: Matt talks about his Improv Class.
FOR DETAILS ON UPCOMING WORKSHOPS,
PLEASE GO TO OUR NEWS AND EVENTS PAGE!
 
Please Note:
Course payment: FULL Tuition is due and payable upon registration.  All payments are non-refundable except in cases of cancellation of class due to low enrollment. IAS offers a payment plan to returning students only.

We accept cash, check or credit/debit card for tuition payments.  Please note, all card transactions require an additional 4% handling fee.

Any class with an enrollment of fewer than 6 students on the opening day of each session is subject to cancellation. The decision to cancel a class is made at the sole discretion of the Director of Insight Actors Studio. 

While IAS teachers will inform students of material missed, there are no makeup sessions for missed classes. IAS teachers are all working actors.  In the event a class must be cancelled due to a teacher absence, that class will be made up.

Insight Actors Studio does not guarantee career-advancement or advancement from one class level to the next unless approved by the current level teacher and the IAS Director.
Questions: Please contact us at 910.232.5599 or e-mail: bbeckaias@gmail.com
Contact Us
Insight Actors Studio bbeckaias@gmai.com 910.232.5599
Contact Us

»
Directions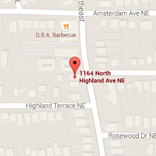 1164 N. Highland Ave. NE Atlanta, GA 30306
Find Us

»
Find Us On Facebook
Like Us

»