Insight Actors Studio || Enrolling Now!
Want to learn more about our teachers?
Click here for details:
OUR TEAM
Please note: all of our Spring classes are full.  If you would like to be placed on the waiting list for our Summer sessions (see dates and details below), please email bbeckaias@gmail.com to schedule an audition/interview.
The Meisner Blended Diploma Program in Atlanta!
For the first time anywhere, you can study with Master Meisner Teacher and author, Larry Silverberg, in his rigorous online training program while working in person, in the acting studio, with Larry's designated Meisner teacher, Elizabeth "Beth" Becka, to take your online work with Larry to a profound understanding and experience.
Larry and Beth have a long collaboration. Beth is a graduate of Larry's teacher certification program. For many years, they have been leading actors from around the world who have come to them to learn the most organic and human acting technique.
The work you will do with Larry and Beth is aimed at unleashing the fully expressive and creative artist in you. Through this meticulous step-by-step process, you will become an actor who is vibrantly alive, spontaneous, present, deeply available and truthful in every moment.
The gift of this program is that you will find and strengthen in yourself a dependable way of working that empowers you to bring reality, simplicity and humanity to your work on stage and in front of the camera.
Part I: In this 10 weeks of training, Larry will guide you and nurture you online in a rigorous series of in-depth training videos where you will learn from Larry, watch his students doing the work, and then do the work yourself. Each week, you will join Beth in her studio in Atlanta (Insight Actors Studio), to take the work and practice into the group environment where you will be encouraged and guided under her sensitive and skillful hands.
Part II:  In this 20-week program, you will begin by learning what Larry calls the Emotional Freedom Process as you gain the ability and the inner strength to fulfill huge emotional demands placed on you by key moments in the script. From there you will move into the most essential and vital advanced components of personalization, particularization and interpretation. You will master working on both a monologue and a scene in thrilling and deeply human ways; ways that will empower you to bring a rare reality to your work, exactly what the great directors are praying they will see in auditions. You will leave the Master Program with the confidence that when you are handed a script, you will know exactly what to do as a true artist of the stage and screen. Each week, you will join Beth in her studio in Atlanta (Insight Actors Studio), to take the work and practice into the group environment where you will be encouraged and guided under her sensitive and skillful hands.After fulfilling all of the assignments and rehearsals, you will be awarded the Mastery Certificate from True Acting Institute! 
The Meisner Blended Program is one of a kind in the power of learning from multiple vantage points and working with masterful teachers. This is your opportunity to truly uncover the artist you have dreamed of becoming.
MEISNER 

Blended Diploma Program – 

PART I

This class is appropriate for actors, aged 18 and up, at any level of acting experience. No prior Meisner training is required.

PLEASE NOTE:  The Sunday and Wednesday classes are full.  Please email bbeckaias@gmail.com to schedule an interview to reserve your spot on the waiting list for our next round of Part I classes, beginning September, 2022.
WHEN: SUNDAYS 7-10 PM 
Our next session starts in September
OR
WHEN: WEDNESDAYS 7:00-10:00 PM
Our next session starts September
LOCATION: Insight Actors Studio
1164 N. Highland Ave. NE
Atlanta, GA 30306
COST: 10 weeks for $780 (maximum of 8 students)
MEISNER 

Blended Diploma Program – 

PART II
This 20-week class is reserved for students who have completed Part I 
WHEN: TUESDAYS 7-10 PM
Our next session starts January, 2023
email bbeckaias@gmail.com for details
LOCATION: Insight Actors Studio
1164 N. Highland Ave. NE
Atlanta, GA 30306
What Larry Silverberg says about Beth Becka…
"When choosing an acting teacher, it is vital that you work with a seasoned professional who has worked relentlessly to achieve mastery in their own craft as an actor, who has honed their skills in guiding actors with clarity, precision, wisdom, compassion and great sensitivity, and who cares deeply for their student's growth and well-being. The good news is that Elizabeth "Beth" Becka is in Atlanta and she is all these things and more. Beth has the skill to take you to the highest level in your acting and she has a heart of gold. She will, in every moment, have your best interests in her mind and in her heart and she will guide and encourage you in ways that will make learning this very demanding craft a joy!" ~ Larry Silverberg
What Beth Becka says about Larry Silverberg…
"I have been blessed to have studied with many exceptional teachers and mentors over the years, but it wasn't until I studied with Larry Silverberg that I truly understood what a "master teacher" is. He has dedicated his life to the Meisner Technique and is no doubt THE living Meisner master. He was trained by Sanford Meisner and his interpretation of the work is both pure and insightful. He can communicate in a few words and with such laser focus, that it resonates, not just in the mind, but lands in the heart of the actor, and sticks there. My work as a teacher and actor has been forever changed for the better by our collaboration, which began in 2013. I used to approach acting preparation as a predominantly intellectual process; now it comes from my very soul, which brings me great joy, not only in the work, but in my life. I am eternally grateful to Larry Silverberg, my teacher, my mentor, and my dear friend." ~ Elizabeth Becka
LARRY'S BIO: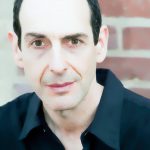 Larry Silverberg is one of the world's foremost authorities on the Sanford Meisner technique of acting and has written multiple internationally acclaimed books on the technique. "The Sanford Meisner Approach: An Actors Workbook," and his books, "Loving To Audition," "The 7 Simple Truths of Acting for the Teen Actor," and "Meisner For Teens: A Life of True Acting", and "True Acting Tips" to name only a few!
Larry is a graduate of the Neighborhood Playhouse School of Theatre where he studied with legendary acting teacher, Sanford Meisner. Since then, Larry has worked professionally as an actor and director across the United States and in Canada. Most recently, he received high praise from the New York Times for his performance as "Don" in Athol Fugard's "People Are Living There" at The Signature Theater in New York City, and he won the Seattle Critic's Association "Stellar Acting Award" for his portrayal of "Teach" in the Belltown Theatre Center production of "American Buffalo."
Larry is Founder and Director of The True Acting Institute, touring the world leading master classes for actors and directors in the Meisner technique. In past summers, Larry has offered his "Summer Meisner Certificate Program" for actors, directors and acting teachers.
Larry has been very busy working throughout Europe, Canada, South America and the US, teaching his renowned professional actors' training program, "The Meisner Master Class" which he has brought to universities, colleges and professional acting studios around the globe. Larry is also Artistic Director of True Acting Institute Europe, where he leads classes at the Brussels Playhouse in Belgium.
BETH'S BIO: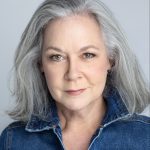 Elizabeth Becka (owner/director of Insight Actors Studio since 2011) has an MFA in Acting/Directing from UNC-Greensboro and is a certified Instructor of the Meisner Approach to Acting as trained by Larry Silverberg. Beth was a private acting coach in Los Angeles for 8 years and she has taught for over 30 years both privately and in the Theatre and Communication Studies departments at UNC-Wilmington. Her career spans from directing or acting in over 60 theatrical productions from Off-Broadway in NYC and Regional Theatre to TV and film projects in Los Angeles and the Southeast. Beth has had recurring roles on THE HAUNTING OF HILL HOUSE, NASHVILLE and MATLOCK. Recent roles include a lead role in Hallmark's WEDDING AT GRACELAND and ONE SUMMER, and supporting roles in OZARK, THE OUTSIDER, COUNCIL OF DADS, QUEEN SUGAR, DYNASTY, DOPESICK, BLUFF CITY LAW, THE PASSAGE, ROBBIE, JUST MERCY, VENOM, GOOD GIRLS, GREENLEAF, SIX, SECRETS AND LIES, FINDING CARTER, and WHAT TO EXPECT WHEN YOU'RE EXPECTING. Beth was the pre-production and on-set acting coach for the following feature films: UNBROKEN: PATH TO REDEMPTION, WAR ROOM, LIKE ARROWS, OVERCOMER and for the NBC pilot, GAME OF SILENCE
BETH BECKA'S ADVANCED ON-CAMERA SCENE STUDY FOR ADULTS


MONDAYS 7:00-10:00 p.m.
This class is full.  If you have previous Meisner training please email bbeckaias@gmail.com to schedule an audition/interview.

COST: $225 per person/per month – ongoing class
Open to students age 18 and up, who have completed Part I and Part II. Spaces are limited.

This ongoing class will focus on on-camera scene study and audition technique for advanced Meisner Technique students. Students will develop confidence in navigating scenes from script analysis to truthful work in front of the camera.  
Effortless listening as the key to deeper availability, or as Larry Silverberg describes it, "listening with the ear of one's heart."
Bringing the actor's humanity to everything they do

Empowering the actor's expression of their authentic point of view

Getting the actor out of their head and back to their natural, organic impulses

Release from the internal critic and freeing the spontaneous self

Deepening the actor's access to their own emotional instrument in a healthy and organic manner

The reality of doing as the foundation for bringing vivid life to the actors work on stage or in front of the camera

The difference between acting as an art of "knowing" rather than one of "showing"
BETH BECKA'S WEEKEND INTENSIVE MEISNER TECHNIQUE FOR TEENS 



COST: $225 per person
Date and Location: TBD
Open to students aged 13-17. Spaces are limited.
CLASS DESCRIPTION:  This weekend intensive course is designed to help young artists find the freedom in authenticity, the power of imagination, the importance of storytelling and the joy in "playing professionally." Students will learn to listen, be in the moment and serve each other.  Students will learn fundamentals of acting and practice applying those to scene work.
This class will offer an introduction to the core foundation of the Meisner Technique. The technique teaches students how to listen and react through a step-by-step series of exercises including repetition, independent activity and emotional preparation.  This step-by-step approach establishes a strong foundation for an acting method that is organic and healthy. We will teach your child how to use their emotions and imagination to "Live truthfully under imaginary circumstances."
Click here: A conversation with Rick Andosca and Beth Becka.
RICK ANDOSCA'S MEISNER TECHNIQUE CLASS
SATURDAYS 1:30-4:30 pm
Email rickandosca@gmail.com for enrollment details 
Open to students aged 18 and up.  Spaces are limited.
CLASS DESCRIPTION: In this ongoing class, taught by Rick Andosca, students will find out through personal experience what the reality of doing is. This work is the heart of the Meisner Technique and amplifies the actor's own awareness, senses, instincts and heart. Students will progress from developing an organic access to themselves to a real, active awareness of others. The class will apply these skills to monologues and scene work.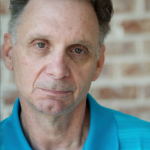 TEACHER: Rick Andosca has been an actor, theatre director and teacher for close to fifty years. As a stage actor, he has played over seventy roles in more than 1,000 performances and has directed over twenty Actors Equity Association productions from L.A. to N.Y.C.. Rick has appeared in more than twenty films and television shows and has worked with Elijah Wood, Gregory Hines, Carroll O'Conner, and David Morse, among others. He trained in the Meisner Technique with Robert X. Modica in N.Y.C. for eight years and studied at Leland Powers School of Radio/Television and Theatre in Boston.

Click here: Meet Rick Andosca.

"SECOND SUNDAYS" – BUSINESS OF THE BIZ WORKSHOPS
Join us for our "Second Sunday" sessions. We will be offering this workshop on the second Sunday of each month, 3:00 – 6:30 p.m.
The workshop will provide an overview of what it takes to become a professional actor in the Southeast market. We will discuss getting an agent, appropriate networking with casting directors, head shots that reflect you well, and much more. The main focus of this workshop will be financial planning for an acting career.
COST: $25 
Open to students of all ages. Anyone under the age of 18 must be accompanied by a parent or guardian. Spaces are limited.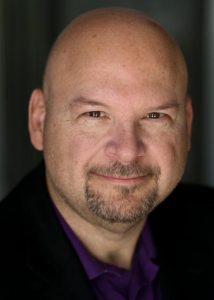 TEACHER: Cameron Lee joined the Goizueta Business School at Emory University as an adjunct faculty member in accounting in 2011. He is a certified public accountant. Prior to his arrival at Emory, Lee worked for 20 years in public accounting, and in the oil service and mortgage banking industries. At Washington Mutual, he served as a vice president, managing a variety of business functions, including acquisitions and integrations, technology finance, and capital investments. At Bank of America, he served as a vice president and financial control manager in the mortgage services group. He received his MBA from Texas A&M University and has a BBA in accounting from Eastern Michigan University.
Cameron has embarked upon a second career as an actor, so he understands what it takes to put a great financial plan in place for an acting career!
TEACHER: Beth Becka, owner and director of Insight will join Cameron to teach this workshop, so it makes the perfect introduction to Insight.  For more information, please email bbeckaias@gmail.com
FOR DETAILS ON OUR UPCOMING WORKSHOPS,
PLEASE GO TO OUR NEWS AND EVENTS PAGE!
Please Note:

COVID PROTOCOL:
All students will maintain social distance and wear masks until working (at a safe distance)
All surfaces will be wiped before and after class
Hand sanitizer will be supplied
All students will have temperature taken and will be required to wash their hands prior to entering classroom
Course payment: FULL Tuition is due and payable upon registration.  All payments are non-refundable except in cases of cancellation of class due to low enrollment. IAS offers a payment plan to returning students only.

Please note, all card transactions require an additional 4% handling fee.

Any class with an enrollment of fewer than 6 students on the opening day of each session is subject to cancellation. The decision to cancel a class is made at the sole discretion of the Director of Insight Actors Studio. 

While IAS teachers will inform students of material missed, there are no makeup sessions for missed classes. IAS teachers are all working actors.  In the event a class must be cancelled due to a teacher absence, that class will either be pro-rated or there will be a substitute teacher.

Insight Actors Studio does not guarantee career-advancement or advancement from one class level to the next unless approved by the current level teacher and the IAS Director.
Questions: Please contact us at 910.232.5599 or e-mail: bbeckaias@gmail.com
Contact Us
Insight Actors Studio bbeckaias@gmail.com 910.232.5599
Contact Us

»
Directions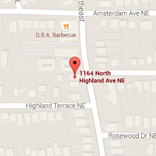 1164 N. Highland Ave. NE Atlanta, GA 30306
Find Us

»
Find Us On Facebook

Like Us

»