Insight Actors Studio || Audition Taping & Private Classes
Private coaching and professional audition taping are available by appointment.
Audition taping and coaching
30-minute appointment with coaching, editing and submission – $35*
60-minute appointment with coaching, editing and submission – $70*
Please note: If session runs over, an additional $15 will be charged for each 15 minute increment.
Private Acting Sessions – $70* hour
Private Scene Study – $50*/hour per person (limit two people per session)
* Credit card payments require an additional 4% handling fee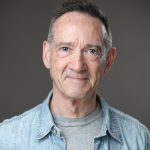 My booking and callback ratios have definitely increased since Beth began taping me. Her honest, encouraging feedback helps give my characters nuance and keeps them grounded and authentic.  I highly recommend her! – Charles Green (Jumanji: The Next Level, A House with a Clock in Its Walls, What Men Want)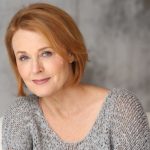 "I have done many self tapes at many different studios in LA and in Atlanta, and have found Beth's studio to be the best. She has created a professional atmosphere, but also one that is warm and inviting. Since Beth is an accomplished actor in her own right, I have found her to be very insightful and she constantly helps me be more specific and nuanced in my auditions. Since she asks for the sides ahead of time, she is prepared and I believe she truly cares about the quality of my audition. I never feel that she is just phoning it in. I always leave her studio confident that I have done the best audition possible." ~ Rebecca Tilney (The Resident, Rectify, Nashville)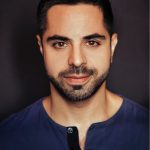 "Beth helped me out of a jam when I had to deliver some tapes to LA while on-set in Atlanta. Not only did she graciously work around my shooting schedule, but she also provided a wonderful environment in which to tape some challenging auditions. Her technical set up is great and her salient suggestions really helped the scenes. I would highly recommend taping with Beth!" ~ Satya Bhabha (The New Adventures of Peter and Wendy, NCIS, Sens8)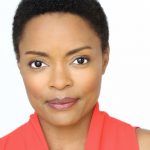 "Beth Becka makes me feel like I am better than I really am! The very first time I worked with her, I got a callback! She has a special care and genuine support, that allows the actor to feel safe, secure, and free to be. I highly recommend the experience to anyone, wanting to up their game." ~ Maria Howell (Hidden Figures, Saints and Sinners)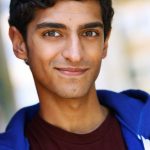 "I recently found myself in Atlanta for an extended period of time for work and happily stumbled into the Insight Actors Studio to do a self-tape. The experience was effortless and the atmosphere that Beth creates helps bring out the best in every audition tape. Beth's acting background gives her the unique ability to know exactly what you need to take your self tapes to the next level." ~ Karan Soni (Deadpool, Ghostbusters)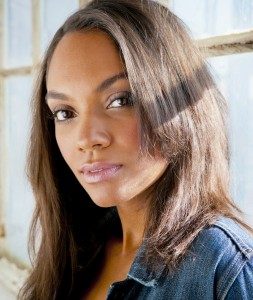 "I came to Wilmington to work on the show Sleepy Hollow. Since I've been here, I have needed to put many auditions on tape to send down to LA. I've had nothing but fantastic experiences with Insight School of Acting; Beth has been very helpful, the studio has a warm, inviting energy, and the tapes always look great! I recommend Insight to all of my colleagues, and anyone who is looking for a place to get coaching or taping." ~ Lyndie Greenwood (Sleepy Hollow, Nikita)
"I came to Atlanta to work on a series for a couple months and needed a place to film auditions. Beth came highly recommended and did not disappoint! She has created a warm and inviting space for actors, and is one of the most caring and professional audition coaches I've encountered in Atlanta. If you need coaching or audition taping, Insight Actors Studio is a great place to call home. I'm so happy I found Beth!"  ~ Sasha Compere (Miracle Workers, Gilmore Girls)
A Note About Audition Taping Etiquette…
When you make an appointment with us to tape your audition, please remember the following professional courtesies:  If you are prepared and only need 1-3 takes you will pay the minimum amount ($35).  If your audition is one long scene or multiple scenes, or if you want coaching, the fee will be higher.  Please be sure to indicate the length of the scene(s) or if coaching will be required when setting your appointment so we can allow enough time for you.  Please arrive 10 minutes early for your appointment and bring a copy of your sides for the reader and the following information in writing:  your full name, the title of the project and episode (if applicable), the name of the character you are auditioning for, and any specific criteria regarding format requirements (such as labeling instructions, slating preferences, etc.), and the email address where the submission is to be sent. We are happy to submit for you via Actors Access, Now Casting or others, but you must know your password and pay the additional charge required by these services. Thanks!
Please click on the highlighted links below to watch videos…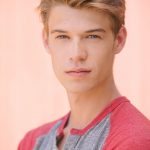 Testimonial from Colin Ford (We Bought a Zoo, Supernatural, Under the Dome)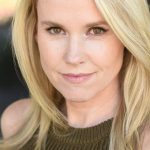 Testimonial from Kelly Lintz (Miracles from Heaven, Meet the Millers, Drop Dead Diva)