Insight Actors Studio || Our Team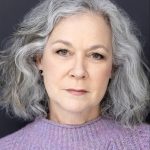 Elizabeth Becka (owner/director of Insight Actors Studio since 2011) has an MFA in Acting/Directing from UNC-Greensboro and is a certified Instructor of the Meisner Approach to Acting as trained by Larry Silverberg. Beth was a private acting coach in Los Angeles for 8 years and she has taught for over 35 years both privately and in the Theatre and Communication Studies departments at UNC-Wilmington. Her career spans from directing or acting in over 75 theatrical productions from Off-Broadway in NYC and Regional Theatre to TV and film projects in Los Angeles and the Southeast. Beth has had recurring roles on SHE-HULK, ORDINARY JOE, THE HAUNTING OF HILL HOUSE, NASHVILLE and MATLOCK. Recent roles include a lead role in Hallmark's WEDDING AT GRACELAND, and ONE SUMMER and guest starring and supporting roles in THE WALKING DEAD, STRANGER THINGS, OZARK, SAM & KATE, THE OUTSIDER, DOPESICK, COUNCIL OF DADS, BLUFF CITY LAW, THE PASSAGE, ROBBIE, JUST MERCY, VENOM, GOOD GIRLS, GREENLEAF, SIX, SECRETS AND LIES, FINDING CARTER, and WHAT TO EXPECT WHEN YOU'RE EXPECTING. Beth was the pre-production and on-set acting coach for the following feature films: UNBROKEN: PATH TO REDEMPTION, WAR ROOM, LIKE ARROWS, OVERCOMER and for the Paramount+ series, WOLFPACK, and NBC's, GAME OF SILENCE.
Meisner Technique for Adults/On-Camera Scene Study/Meisner Technique for Teens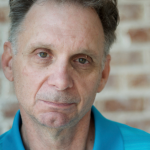 Rick Andosca has been an actor, theatre director and teacher for close to fifty years. As a stage actor, he has played over seventy roles in more than 1,000 performances and has directed over twenty Actors Equity Association productions from L.A. to N.Y.C.. Rick has appeared in more than twenty films and television shows and has worked with Elijah Wood, Gregory Hines, Carroll O'Conner, and David Morse, among others.  He trained in the Meisner Technique with Robert X. Modica in N.Y.C. for eight years and studied at Leland Powers School of Radio/Television and Theatre in Boston.
Meisner Technique Classes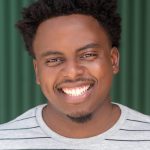 Damon Sumner has been bringing laughter to people's lives even before he held a mic on a stage. He has continued to hone his craft and every time he touches the stage, he delivers hilarious stories about his upbringing, and witty, high-energy observations of everyday life. Since starting standup in Atlanta, Damon has shared the stage with numerous headliners: Iliza, Brent Morin, Todd Glass, Sarah Tiana, George Wallace, and so many more. He can be seen on EPIX's "Unprotected Sets, Prime Video's "Indie Life" and heard on Sirius XM's "RAWDOG". He co-hosts the hilarious podcast, "Forth and Ten" and runs shows all-around the ATL. In 2012, Damon toured China for a year and was a part of the team that opened the first full-time mainland comedy club in China, Kungfu Comedy Club. Damon has also performed in illustrious comedy festivals around the U.S. including the Dallas Comedy Festival, Laugh Your Asheville Off Comedy Festival, Out Of Bounds Comedy Festival, Hell Yes Comedy Festival and was a semi-finalist for the American Black Film Festival's Comedy Wings Competition, sponsored by HBO.
Stand Up Comedy Classes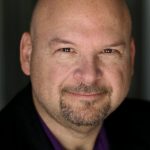 Cameron Lee is our Business Manager. Cameron joined the Goizueta Business School at Emory University as an adjunct faculty member in accounting in 2011. He is a certified public accountant. Prior to his arrival at Emory, Lee worked for 20 years in public accounting, and in the oil service and mortgage banking industries. At Washington Mutual, he served as a vice president, managing a variety of business functions, including acquisitions and integrations, technology finance, and capital investments. At Bank of America, he served as a vice president and financial control manager in the mortgage services group. He received his MBA from Texas A&M University and has a BBA in accounting from Eastern Michigan University.
Business of the Biz – Second Sundays
Our Mentor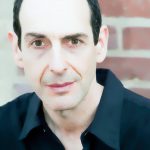 Larry Silverberg is one of the world's foremost authorities on the Sanford Meisner technique of acting and has written multiple internationally acclaimed books on the technique. "The Sanford Meisner Approach: An Actors Workbook," and his books, "Loving To Audition," "The 7 Simple Truths of Acting for the Teen Actor," and "Meisner For Teens: A Life of True Acting", and "True Acting Tips" to name only a few!
Larry is a graduate of the Neighborhood Playhouse School of Theatre where he studied with legendary acting teacher, Sanford Meisner. Since then, Larry has worked professionally as an actor and director across the United States and in Canada. Most recently, he received high praise from the New York Times for his performance as "Don" in Athol Fugard's "People Are Living There" at The Signature Theater in New York City, and he won the Seattle Critic's Association "Stellar Acting Award" for his portrayal of "Teach" in the Belltown Theatre Center production of "American Buffalo."
Larry is Founder and Director of The True Acting Institute, touring the world leading master classes for actors and directors in the Meisner technique. In past summers, Larry has offered his "Summer Meisner Certificate Program" for actors, directors and acting teachers.
Larry has been very busy working throughout Europe, Canada, South America and the US, teaching his renowned professional actors' training program, "The Meisner Master Class" which he has brought to universities, colleges and professional acting studios around the globe. Larry is also Artistic Director of True Acting Institute Europe, where he leads classes at the Brussels Playhouse in Belgium.
Meisner Workshops